Adelaide Gyprockers for all your plasterboard repairs and replacements!
Adelaides experienced plasterboard fixers
The experienced and professional plasterboarders at Kincoat Painting can take care of all your plasterboard and cornice repairs and replacements.  We pride ourselves on our skills and expertise especially our flushers who pay attention to all the small details to ensure that your walls are smooth and even ready for a beautiful paint finish.  Domestic or commercial, from small plasterboard repairs to complete ceiling and wall replacements, our fully licensed and insured team can take on any size of project.
Insurance claims made easy
Our plasterboard team specialise in plasterboard repairs and regularly work with clients on insurance claims.  We like to take the stress out of making an insurance claim, so our expert team can work with you and your insurance company to document the damage and create a detailed list of the repairs necessary.  No matter how large or small the job we offer complete project solutions to include replacement wall and ceiling linings, cornice along with a full painting and decorating service.
Replacement ceilings and wall linings
From sagging and cracked ceilings to flood and fire damage there is not much we haven't seen or repaired.  Our experienced plasterboarders offer expert advice and free quotations on ceiling and wall replacements.   Our team will remove and dispose of your existing damaged linings and install your new walls and ceilings along with any cornice or ceiling roses required.   From standard installations to square-set or shadowline, our team has all the experience and expertise to deliver amazing results. 
Plasterboard repairs
The Kincoat plasterboard team are expert at patch repairs.  From a small hole left after changing your lighting to large holes from impact damage, our experienced gyprockers can seamlessly blend your repair so you'll never know the surface had been damaged.
Brick to plasterboard walls
Are you tired of looking at a dated brick finish on your interior walls?  Do you want a quick and easy renovation to help modernise your home?  Then you've come to the right place.  Our expert wall and ceiling fixers can quickly and easily convert your interior brick walls to a smooth, modern plasterboard finish and to add an extra touch of style why not ask about shadowline finishing or decorative coving?  To make your renovation easy and cost-effective we can take care of everything including painting your new walls so you can just sit back and enjoy the transformation.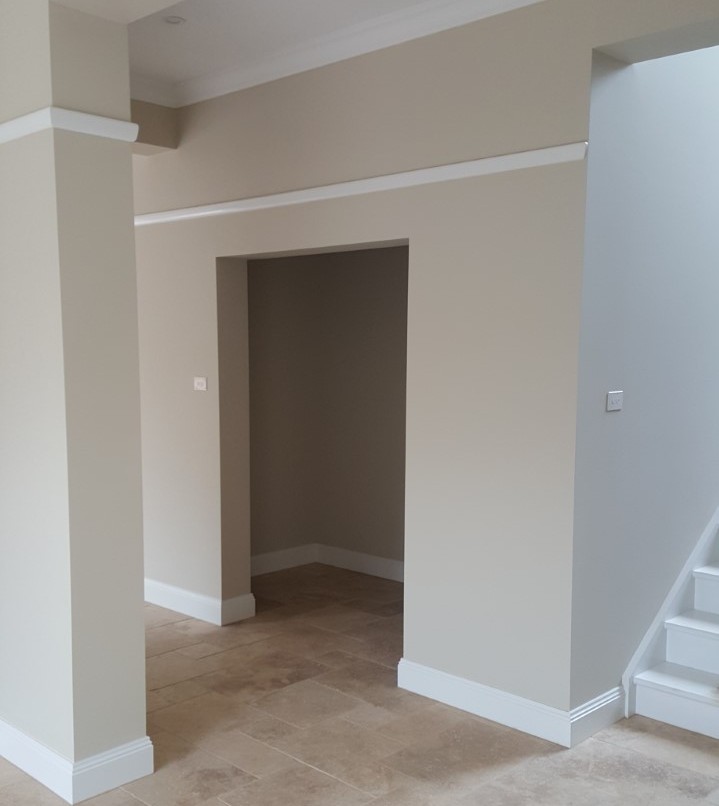 Need a trusted professional to take care of your maintenance or refurbishment project?
Then call or message us for a free quote on 0423 122 429